Details

Written by

Super User

Category: Home Page
Hits: 19
With the current AmeriCar season in Assetto Corsa a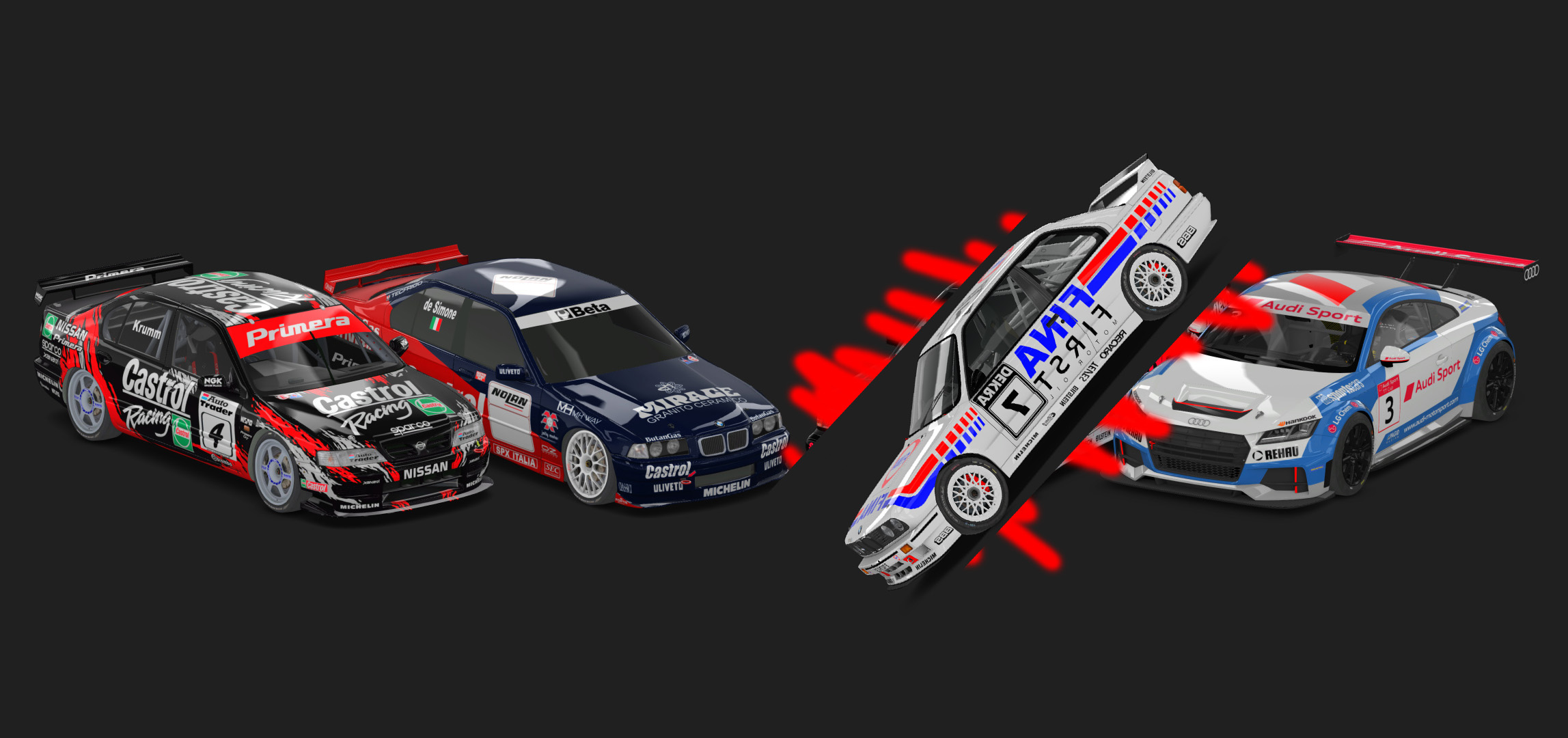 lmost over, with just Laguna Seca and Mosport to go, it's time to decide what we're going to do next. The mods have whittled it down to three choices, and we're going to put it to a vote by the ACRL community soon. But before voting, we really would like you to try all the candidates. You might be surprised at which one you enjoy the most.
As such, we're going to have a Test Day, this coming Saturday, March 6th, starting at 7pm Rome, where we put the three selections through their paces at one of our favorite testing tracks, Blackwood GP. For each candidate we will have a 45 minute event, consisting of a 15 minute practice, 10 minute quali, and 20 minute race, with a 5 minute "comfort break" between each event, so the whole test day should fit inside 3 hours.
The selections are:
90's DTM, represented by the Kunos Mercedes 190E Evo II.
Audi TT Cup. Kunos content. We've done this before, and it was a blast.
90's BTCC, in the form of two mods, the BMW 320i and the Nissan Primera
No need to register for anything, just show up on Saturday at the appointed time, search for "ACRL" in your AC server list. There will be a 32 slot server, no entry list, usual super secret ACRL password (if you don't know it, ask in #acrl-moderator-support on our Discord). Just make sure you download and install the track and the two BTCC cars beforehand (click the links in the text above) if you don't already have them. Meanwhile, there is a practice server up ("ACRL Season Testing Practice") which has all four cars on it, which you can use to make sure you have the right content.